Our Reviews From Travel Websites
You can now leave a review on our website – click here.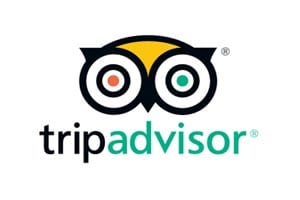 Emmastimma wrote a review Nov 2019
Lovely even in November
What a wonderful, comfy, roomy, establishment! We went in November to scope it out for a summer trip and we will definitely return! Roz was more than helpful with local recommendations! Room was overlooking the ocean and was such a beautiful way to wake up.
bryancME wrote a review Sep 2019
Great place to stay in Old Orchard Beach
My wife Kim and I spent some time at the Atlantic Ocean Suites in OOB. The location if perfect, right off the beach. The rooms are beautiful and clean and the owners are great. Shifra and Michael took great care of me and my wife while we were there. My wife loved the pool too! I highly recommend staying here!

nyc mom wrote a review Sep 2019
Perfect beach weekend
We were so happy with this property. I did a lot of research for places to stay and this place shines – everything was very new and super clean. The kitchen was great during our vacation, especially with young children. The decor was beachy chic and very comfortable. The property is family owned and operated and everyone was very helpful and welcoming, from initially making the reservation to assistance during our stay. They provide the beach chairs, beach towels and toys for the kids. The indoor pool is also really nice.
JHG10 wrote a review Aug 2019
BEST PLACE TO STAY IN OOB
This was my second time at Atlantic Ocean Suites and I would definitely go back and recommend to anyone looking for a high quality place at a reasonable price for what you are getting (just about everything you need for the perfect vacation) and literally just a "jump" to the beach and the shortest walk to the center of town. The manage\owner is the best, always there to service 24\7 for all your needs with a smile on her face. Each apt is unique in style and clean as can be, what more could you ask for. With good weather, you are on your way to a great vacation!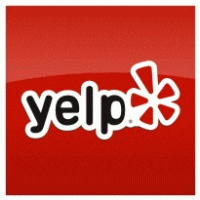 Brooke S., Vernon, VT – 8/24/2016
I just returned from a three night stay here with my husband and 16 month old. We haven't taken a family trip since she was born, so I spent a lot of time trying to find the best place to stay not knowing what our needs would be with a baby. The location is great with just a short walk to the pier and restaurants but not too close where it is loud at night. We stayed in suite 9, top floor with a ocean view. The unit was very clean, had a full kitchen with everything you would need to cook meals. The bed was a king and it was very comfortable!!! I was very impressed that we couldn't hear the people next door or below us so this was a huge plus because it also meant they couldn't hear our child… So they say! There is no daily cleaning service which is fine with me, except I felt like we swept the floor at least 3 times a day because of all he sand we tracked in. Maybe if there was an outdoor shower or at least a place to rinse your feet that would help with the amount of sand on the wood floors. If they ever expand, it would be great to have a few more units with more than 2 bedrooms for larger groups and also private balconies. My only complaint about our unit was that we didn't have outdoor seating. Parking is a bit tight. Which seems to be the case in all of OOB. The first night we were there, our truck door got a small ding in it from someone getting out of their car. We addressed the issue with office and the owner came up and talked to us. He offered us a different spot on the property that was part of an area under construction. Honesty, his  generosity made our trip. It was so great to see the owner on the property genuinely caring about the people's needs who are staying at his place. He made our stay worth every penny!!  Overall it was a great experience and We hope to be back next year!
Robert S., Enfield, CT 6/10/2019
I was in OOB/Saco area for a high school sporting event for my son last weekend. I was looking for something that would give my son his own space from my wife and I given he is 17. Was also going to make a weekend of it for the three of us. AOS was perfect! Just off the beaten path from the center of OOB and activities, but also only a few minutes walk to all of it. Very clean and updated suite. Very comfortable, had a kitchen, separate bedroom, and seating area. Would be great for an extended stay, though we are only there two nights. The manager was EXTREMELY helpful and friendly – even accommodating us on our late check in. She asked we simply knock on her door when we got in (even if it meant waking her). We also could check ourselves in and do paperwork the next day if necessary. I would definitely return, and bring the family. Great stay!

Andreas Germany June 17, 2019
Exceptional – Very nice suite perfectly spotted with a view and direct access to the beach. Very friendly host and stuff who gave us helpful insights to discover the Maine area.
Dianne United States of America – Reviewed: July 8, 2019
Couldn't have asked for a better stay at OOB!
We went for 4th of July weekend and felt right at home. Location was excellent! Right on the beach and close to lots of shops and restaurants. Nice and friendly hosts! They were there for anything we needed and truly cared about making every guest feel welcome. Rooms were very clean and beds were super comfortable. They provided us with everything we needed for a weekend at the beach.